The Chinese tech giant Xiaomi has announced the most-awaited MIUI 12 at the Mi 10 Youth Edition launch event in China. With a completely new refined UI, MIUI 12 offers a lot more improvement than the previous MIUI 11. The new UI comes with features like dark mode feature improvements, improved privacy, health and fitness features, and much more.
Several improvements have been made to make the MIUI 12, much more stable, and enhanced. So, let us tell you about the key features of the MIUI 12. At first, we have –
New UI
Xiaomi has spent an awful load of time on refining the new UI of the MIUI 12. The new UI comes with a much more seamless experience compared to the previous MIUI 11. According to myself, this is by far the cleanest and optimized UI, Xiaomi has ever created.
Animations
With a new UI, Xiaomi has also updated the app opening and closing animations to curtail tearing and stutter. The real-time blur in the background while closing an app looks amazing. Apart from that, various new animations can be seen within regular and system apps.
Multi-window
Just like the OxygenOS in OnePlus, Xiaomi has also added the floating chat windows for full-screen apps such as video players and games. Not only that, but Xiaomi also added a variety of approaches through which the floating windows and notifications can be expanded to intensify productivity. This feature is beneficial to those people who prefer multitasking on their smartphones.
Dark Mode 2.0
Xiaomi first added the system-wide dark mode feature in the MIUI 11 and has added tons of improvements in it. They have improved the readability and diminished eye strain while using the dark mode.
In other words, when you will use the dark mode in MIUI 12, your smartphone will automatically adjust the boldness and weight of the font to minimize glare.
Fitness and Health
Xiaomi has officially placed the Mi Health app in the MIUI 12 for users to make it easier to count their steps, track their sleep, workouts, and more. Just keep your smartphone with you whenever you decide to go for a walk, running, or exercise, to track your progress.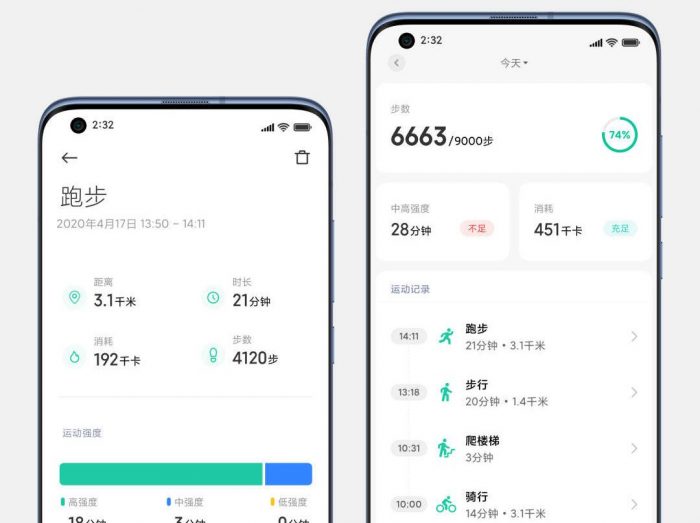 Xiaomi has also added an in-built sleep tracker to monitor your sleep cycle and your movements through the night to conclude the quality of your sleep. The best part about this tracker is that it will also record the duration of your REM sleep (most of your dreaming occurs in REM sleep).
Privacy Features
Xiaomi has used three new acute features to improve privacy in MIUI 12. These three features are respectively called Flare, Barbed Wire, and Masked System. Let's discuss each of them one by one.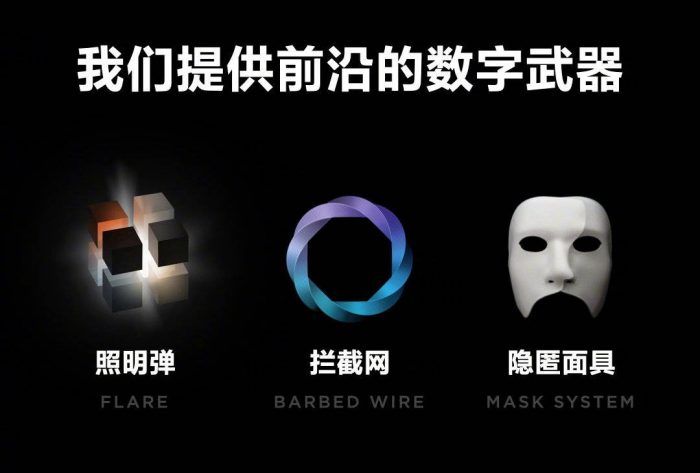 The work of Flare is to monitor the behavior of all your apps on your smartphone and provide you a list of apps that might be violating your privacy or misusing permissions.
Second up we have is Barbed Wire, its work is to build the privacy improvements in Android 10. It's in your hands to choose to permanently allow, allow only once, or deny the one-time permission to access the microphone, location, or camera in an app in the Android 10.
Lastly, the works of the Mark System is to prevent untrusted apps from accessing any essential information like your contacts, calendar, IMEI, call logs, etc. It also allows you to have a virtual identity to spoof any app that tries to capture your personal information without your permission.
MIUI 12 Rollout Schedule
The beta enrollments of the MIUI 12 starts today at 6 PM (Beijing time). Xiaomi has also added a list of smartphones that will get the MIUI 12 update. The first batch includes these smartphones down below and will receive the first stable update by the end of June.
However, this is the timeline for the MIUI roll-out in China only, the global release will be different and announced later.