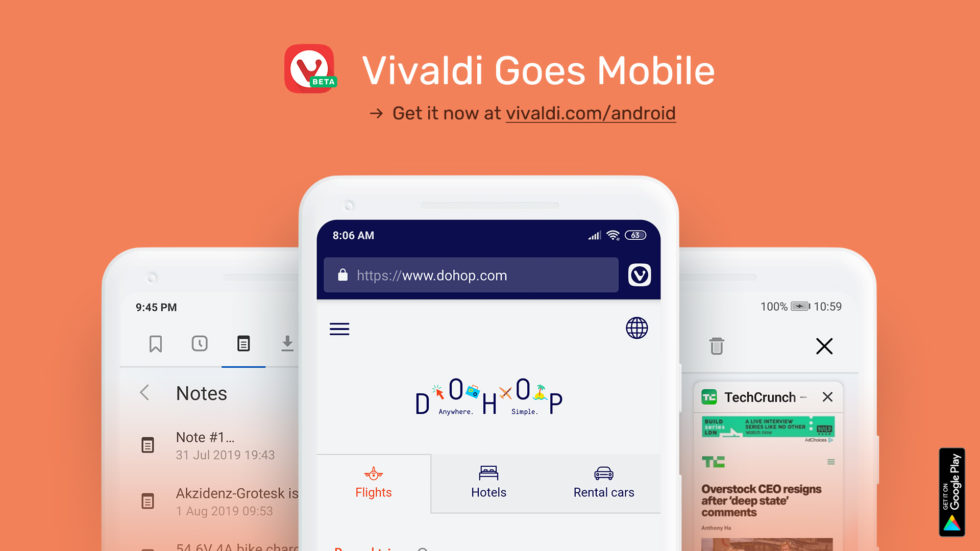 A group of developers who formerly worked on Opera developed the Vivaldi desktop browser dealing with power users who missed out on the shortcuts and tweaks of the Original Opera and launched in 2016. Now, Vivaldi technologies released Vivaldi browser for Android.
[wpinsertshortcodead id="zxikm5d3e04a8f1451″]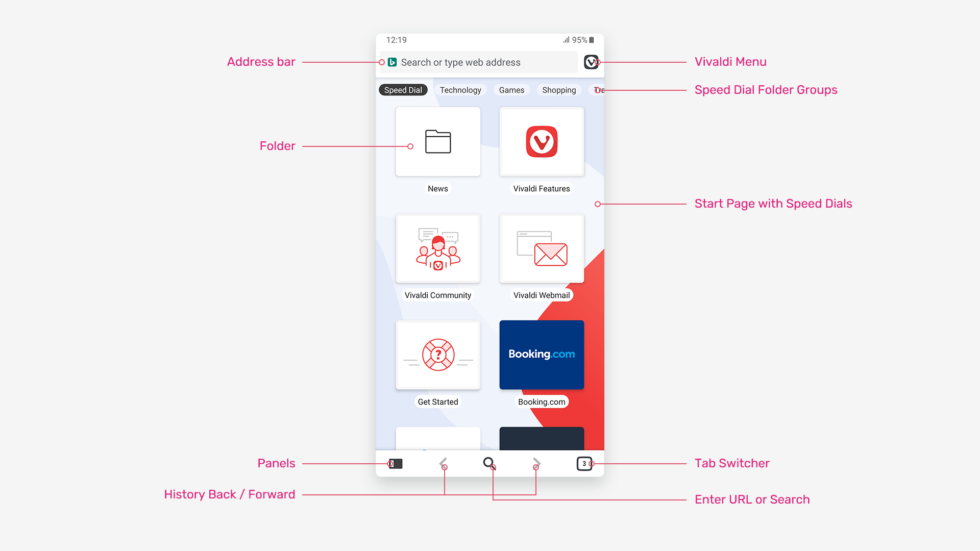 The company released the beta version of the web browser for Android. The Android version of the browser has all the features that a user wants from a mobile browser like multiple tabs, password syncing, bookmarks, and private browsing. It typically focuses on power users. It also features support for Speed Dials which offer a quick way to access and organize bookmarks, autofill information, History (with only typed URLs), and, uniquely, Notes. It doesn't collect excessive user data as it likewise focuses on security and privacy, and end-to-end encryption for syncing.
The Vivaldi browser for Android has some uncommon features like an integrated notes tool that syncs between the devices and can switch search engines on the fly. Here users can type nicknames in Address Bar like "d" for DuckDuckGo followed by a space to select that specific engine and the user's search will route through that engine. It also has an option to take a screenshot of either the visible area of the browser or the whole webpage.
Vivaldi mobile browser beta doesn't offer everything that the desktop version like stacking tabs into one. The desktop version also has quirky features like syncing RBG peripherals with the colors of the website the user currently browsing.
Users who have smartphones running on Android 5.0 or higher can install the Vivaldi web browser. The beta version of Vivaldi can be downloaded from the Google Play Store. Jon von Tetzchner, the CEO of the Vivaldi Technologies, mentioned that they are also developing the Tablet UI for the browser and soon more information will be shared.
[wpinsertshortcodead id="zxikm5d3e04a8f1451″]
Editor's choice: Gmail latest update features swipe-to-switch account and dark mode
For the latest tech news and updates about technology follow Whooptous on Facebook, Twitter and Pinterest.