Twitter introduces new labels and warning messages to counter the misleading COVID-19 information on the platform. According to the social giant, this will make it easier for users to understand whether the info shared is deceptive or not.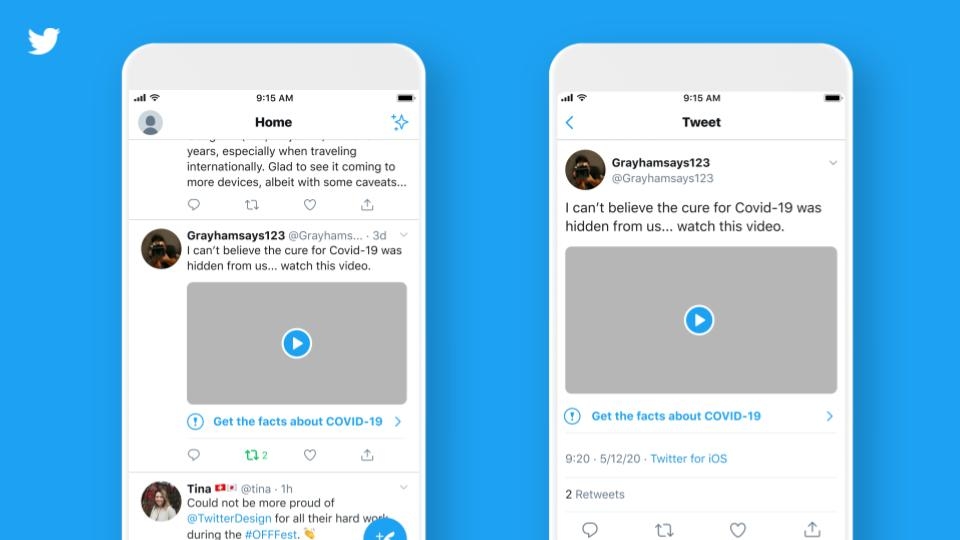 For example, if a post contains misleading info about the pandemic, a warning will be applied automatically on the tweet, which conflicts the guidance of health experts. And for correct information, the labels will link to the webpage containing reliable coronavirus information or a Twitter-curated page.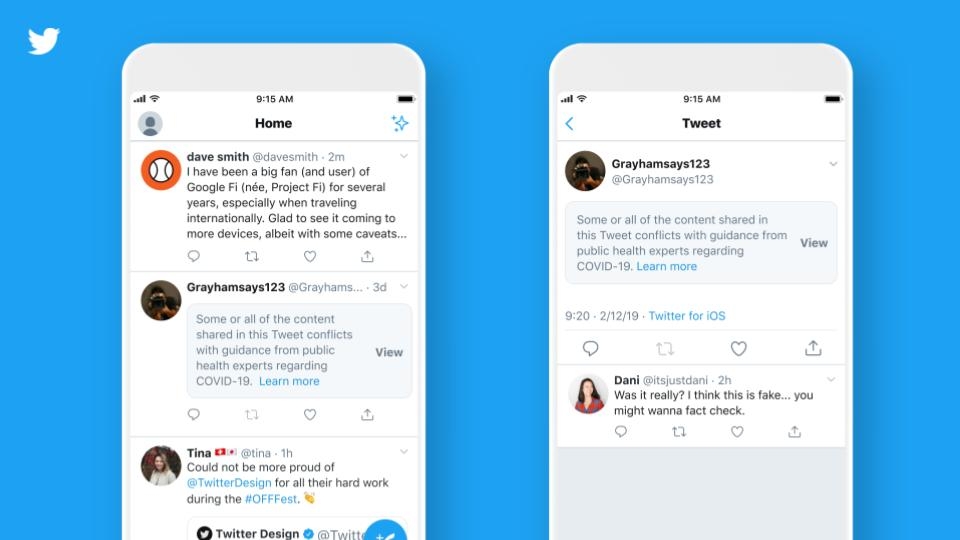 Moreover, the company categorized this misleading or false information into three:
Misleading information: These are the statements or assertions which are confirmed to be wrong or false by health experts or authorities. These information which come under moderate harm rating will be labeled, and info with severe harm rating will be removed from the platform.
Disputed claims: In the statements or assertions where the accuracy or credibility of the info can be contested. These with moderate harm ratings will get labeled and with severe rating will get a warning overlay.
Unverified claim: These are the unconfirmed information (could be true or false). However, no action will be taken on these with moderate harm rating though severe rated info may get a label in the future.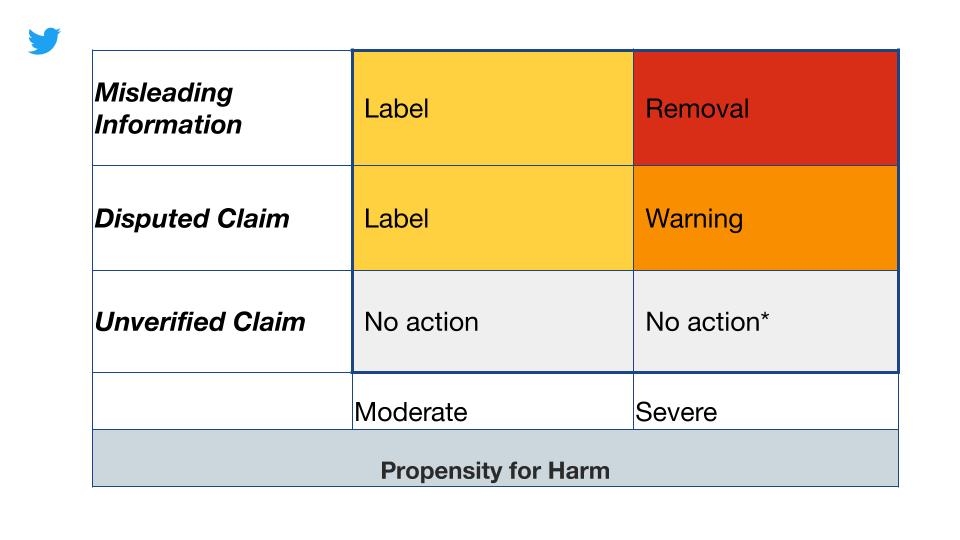 Now the point is how it will identify the misleading posts? On explaining it twitter mentioned:
Our teams are using and improving on internal systems to proactively monitor content related to COVID-19. These systems help ensure we're not amplifying Tweets with these warnings or labels and detecting the high-visibility content quickly. Additionally, we'll continue to rely on trusted partners to identify content that is likely to result in offline harm. Given the dynamic situation, we will prioritize review and labeling of content that could lead to increased exposure or transmission.
To know more on this, you can check original blog post published by Twitter here.