Samsung had entered the foldable phone marathon with its Galaxy Fold. Still, it had some complications and issues which they will be improving in its another iteration i.e., Samsung Galaxy Fold 2. According to the leaks and rumors, The Korean based tech company is going hard at their Fold 2.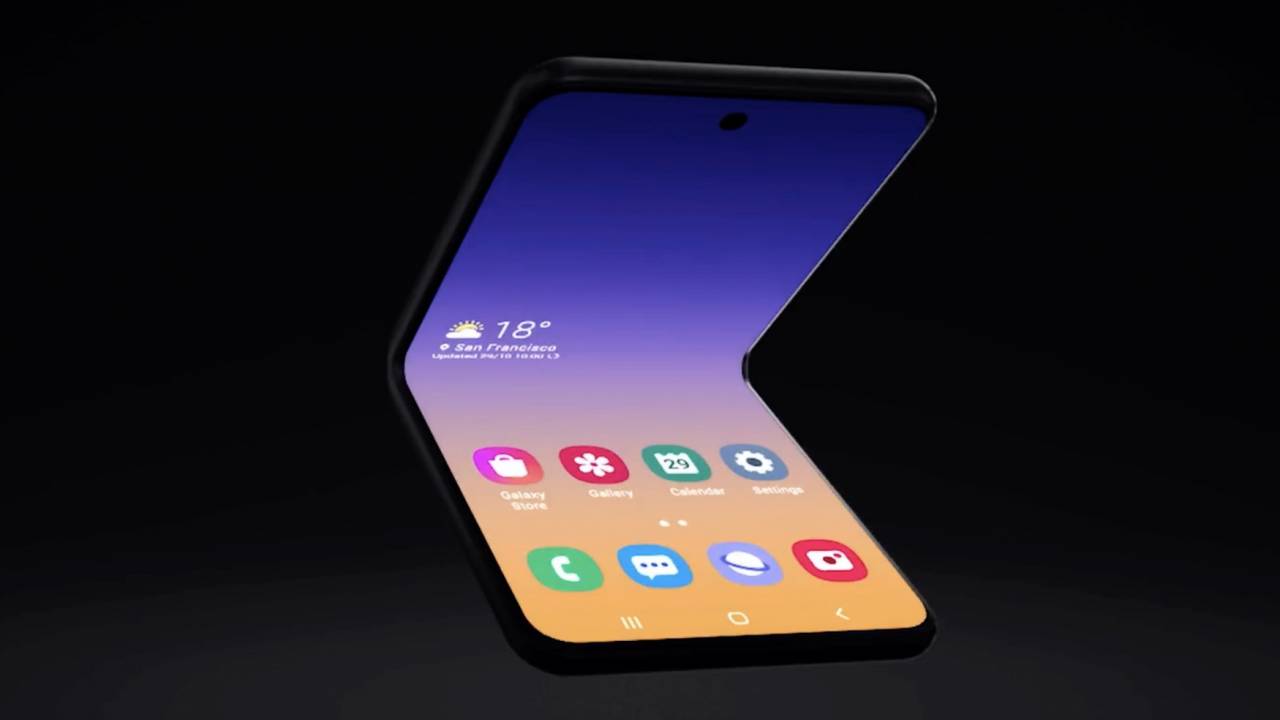 According to LetsGoDigital, Samsung has decided to ditch the plastic display and use a new Ultra-Thin Glass (UTG) display, and the first device to be featuring this display will be the upcoming Samsung Galaxy Fold 2. This information was leaked around December 9 when Samsung trademarked the UTG display from the European Union Intellectual Property Office (EUIPO). The display carries the following illustration –
Display panels in the nature of flat panel display screens; electric luminescent display panels; computer display monitors; digital signage; light-emitting diode displays; OLED (Organic light-emitting diode) display panels; panel for large format display; displays for digital cameras; display for smartphones; LCD monitor for display; flat panel display screens; television monitors; video display screens for portable communications apparatus; display panels for television; televisions; smartphones.
The use of the UTG display will increase the durability of the screen by a huge margin as being a glass display, and it is more scratch-resistant than the previous plastic ones. Samsung has taken a step in the right direction because, with the fail of the initial Galaxy Fold, they had to do something to increase the permanence of their display.
Going by the description apart from the smartphone, the UTG display can also be used with LCD Monitor and Televisions. The change of display is much appreciated as the Galaxy Fold had faced a lot of criticism for its display as it was pretty easy for the screen to get scratched or damaged. As the main feature of the foldable device is its display and if it doesn't deliver on its USP, then why would anyone buy it.
Manufactured by DOWOO INSYS, which is a company in South Korea. The main factor about the Ultra-Thin Glass display is its slimness. The UTG display produced will have a thickness of 100 Microns to 30 Microns. For your information, standard human hair has a thickness of 75 Microns so, it will not be wrong to say that the upcoming display by Samsung can be as thick as a Human Hair!
With the introduction of on the Galaxy Fold 2, we can say that the upcoming foldable offering by Samsung will not be too weak or fragile. There is no particular information on when this device will get launched, but, most probably, it will get launched in the first quarter of the year 2020.