Previous month Oppo launched Reno 2 smartphone. Now the Chinese phone maker confirmed that they are discontinuing its Oppo R lineup for few new flagship devices and will continue with Oppo Reno and Oppo Find series. Now Oppo has trademarked 13 new smartphone models that will be launched under this new Z series which the company currently working on..
[wpinsertshortcodead id="zxikm5d3e04a8f1451″]
The Guangdong Oppo Mobile Telecommunications registered the trademark for 13 new models with the EUIPO (European Union Intellectual Property Office). On September 11, 2019, the following device names were trademarked by Oppo: 2Z, 3Z, 4Z, 5Z, 6Z, 7Z, 8Z, 9Z, 10Z, 20Z, 30Z, 40Z and finally 50Z.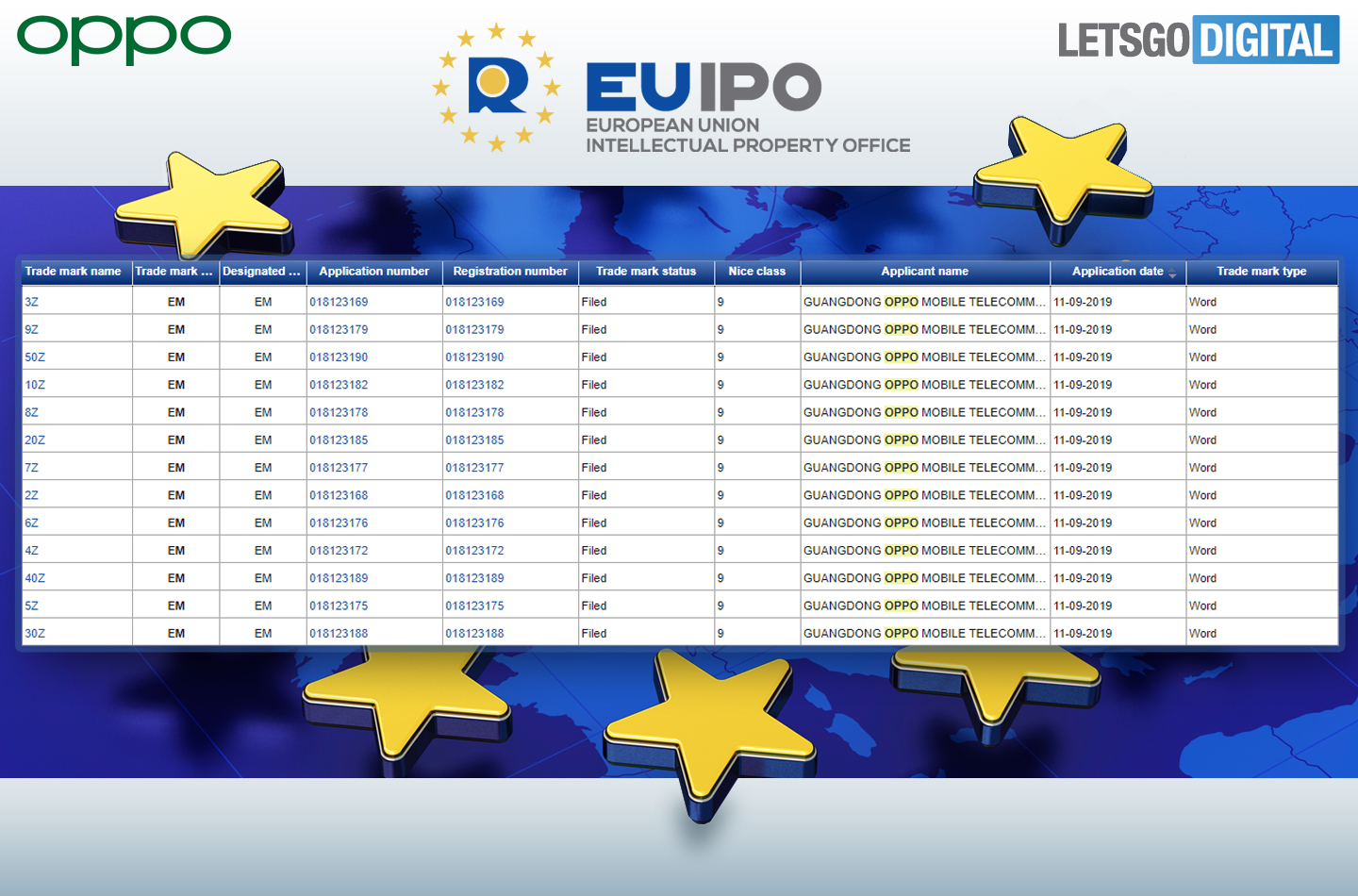 The application is placed under the Class 9 category, with description; mobile phones; smartphones; software for smartphones; Earphones; battery chargers. The company didn't release any Z series smartphone models in the market yet.
[wpinsertshortcodead id="bzyqm5d3e04029f48f"]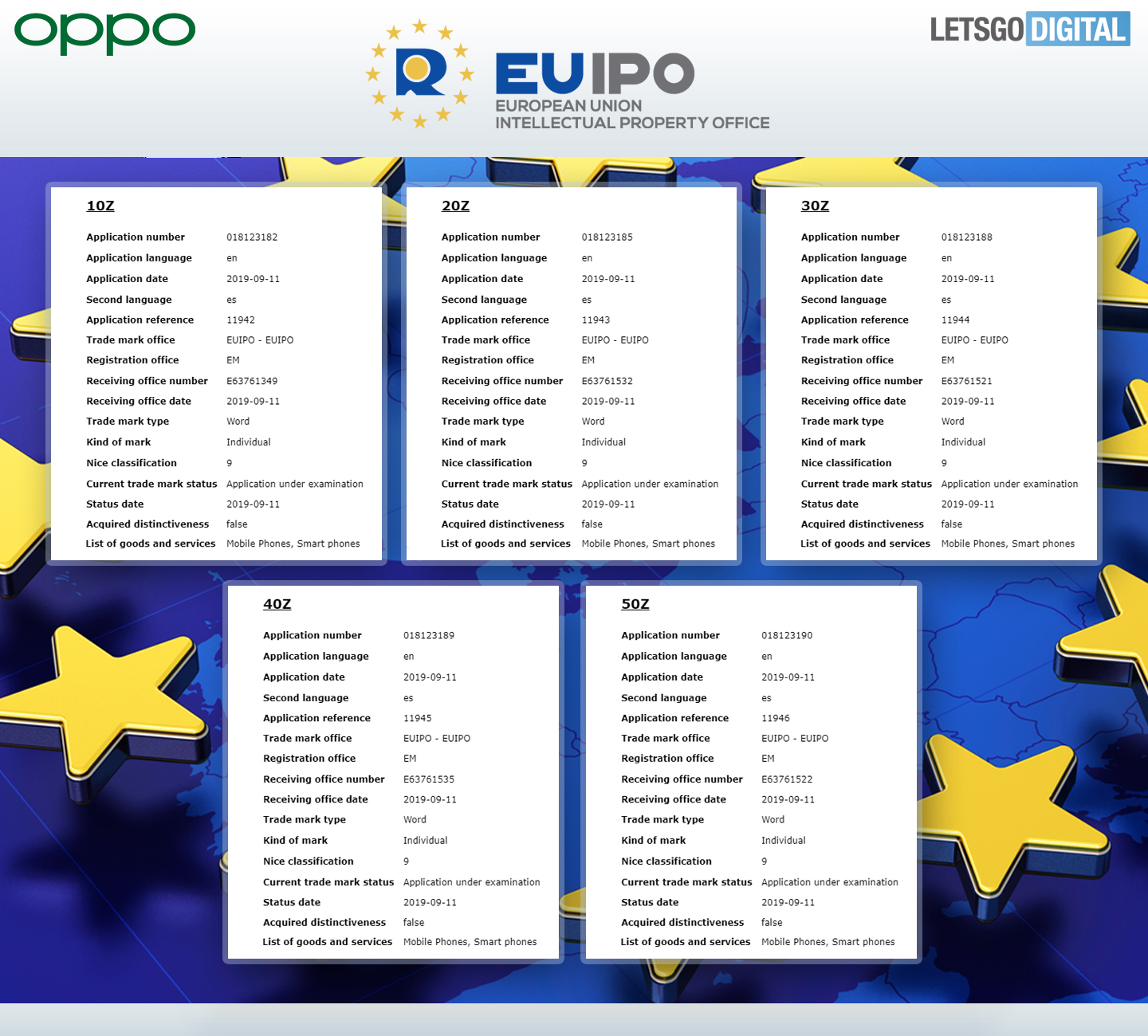 However, recently Oppo confirmed that it's going to launch the Oppo Reno Ace smartphone which will feature a 90Hz refresh rate display next month in China. The device will come with support for 65W Super Flash charging the Oppo Vice President Brian Shen confirmed.
Moreover, some time ago, the Chinese manufacturer also unveiled its new under-screen camera technology; however, it's unclear that on which model series this technology will be used. The Find series seems to be obvious, yet, Oppo has completely different plans.
[wpinsertshortcodead id="zxikm5d3e04a8f1451″]
See the trademark for Oppo 2Z , 3Z , 4Z , 5Z , 6Z , 7Z , 8Z , 9Z , 10Z , 20Z , 30Z , 40Z  and 50Z.
(Via)
For the latest tech news and updates about technology follow Whooptous on Facebook, Twitter and Pinterest.