Last week, a company by the name 'Mojo Vision' had showcased the prototype of what they call "the first True Smart Contact Lens." It is a Silicon Valley startup that is now able to bring its idea and creation in front of the world. The senior vice president of marketing at Mojo Vision, Steve Sinclair calls it Invisible Computing, which means a platform that covers the information of what you see in the real world without the requirement of any huge gadget on your head.
The main motive of this invention is to provide an enhanced vision of the world to those people who are not capable of seeing it on their own. It means that people who are suffering from bad eyesight or bad vision can use these contact lenses to enhance their vision as this innovation gives you a much-amplified version of the world with the help of its overlays, zooming capabilities, and sharpening details.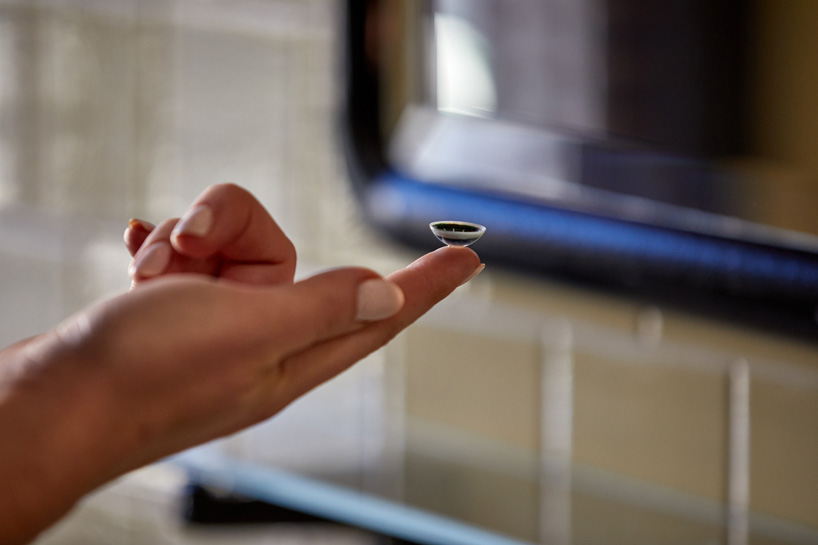 Talking in-depth about the technology present in this innovation is that it has a monochromatic display that is powered by a battery connected to it. If we talk about how clearly one can see with these Mojo Vision Smart Contact Lenses, it has a pixel per density of 14,000. If you still can't imagine the clarity, then let us give you an example i.e., the PPI of iPhone 11 Pro Max's display is only 458. Now you can guess the amount of clarity this one will provide.
The lens also provides Night-vision capabilities with the help of edge-detection algorithms, and the best part is that it also works for people that have lower visionary capabilities, to begin with. They performed the night-vision test in which a person has to pick up objects in a dark room with the help of these lenses. Talking more about the features, some other versions of the prototype also had an image sensor and a motion sensor for stabilizing the high-resolution images and overlays and apart from all of this, it also got support for Radio.
Taking a look at the structure, these lenses are made up of hard scleral, and it is positioned around the surface at the upper portion of our eye. Talking about size, the Mojo Vision lens is going to be much compact and smaller than the Google Lens. It is pretty cool that they are looking after the size and structure of this thing, but it also makes their job difficult as they have to now put all of this technology in a much smaller and compact form factor.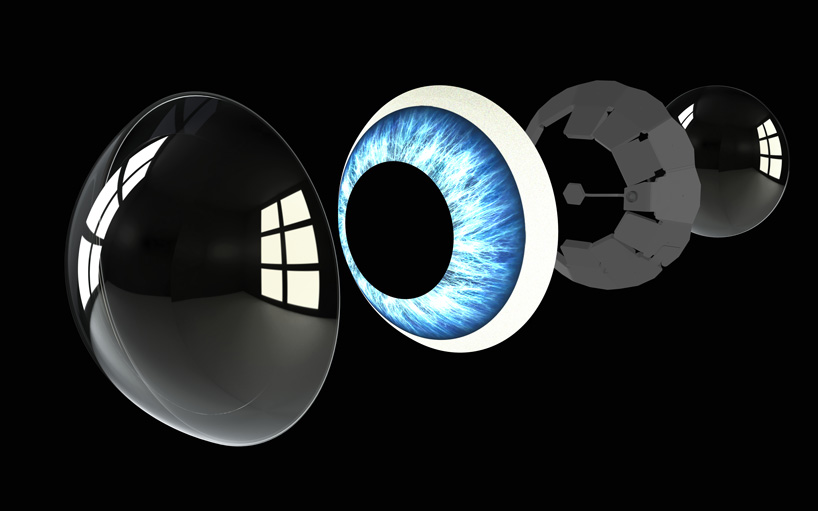 Sinclair also said, "We have figured out how to take that world's most dense display. We have a medical-grade contact lens, supply power, and data. And eventually, we will get to the point where we've got all sorts of cool gadgets to show." He also added, "It's a rigid, gas-permeable lens, and it is super comfortable because it sits on the white part of your eye."
As of now, the company has said that people have to wear an additional accessory, which will act as a processor for the contact lenses in the initial stage. Mojo Vision raised funding of almost $100 Million for this technology, and they have said to bring this for both business and commercial purposes.
Check: Samsung patent application exposes the Augmented Reality headset design
As of now, they have achieved the biggest issue, which was the positioning of that monochromatic display in these tiny scleral lenses. Currently, the lens is in the development and research phase and is not available for sale anywhere in the world. If everything goes right, we can expect them to release a product in the coming years commercially.