At the end of April, Facebook unwrapped a new feature called Facebook Messenger Rooms, capitalizing on the huge demand for video conferencing during this pandemic.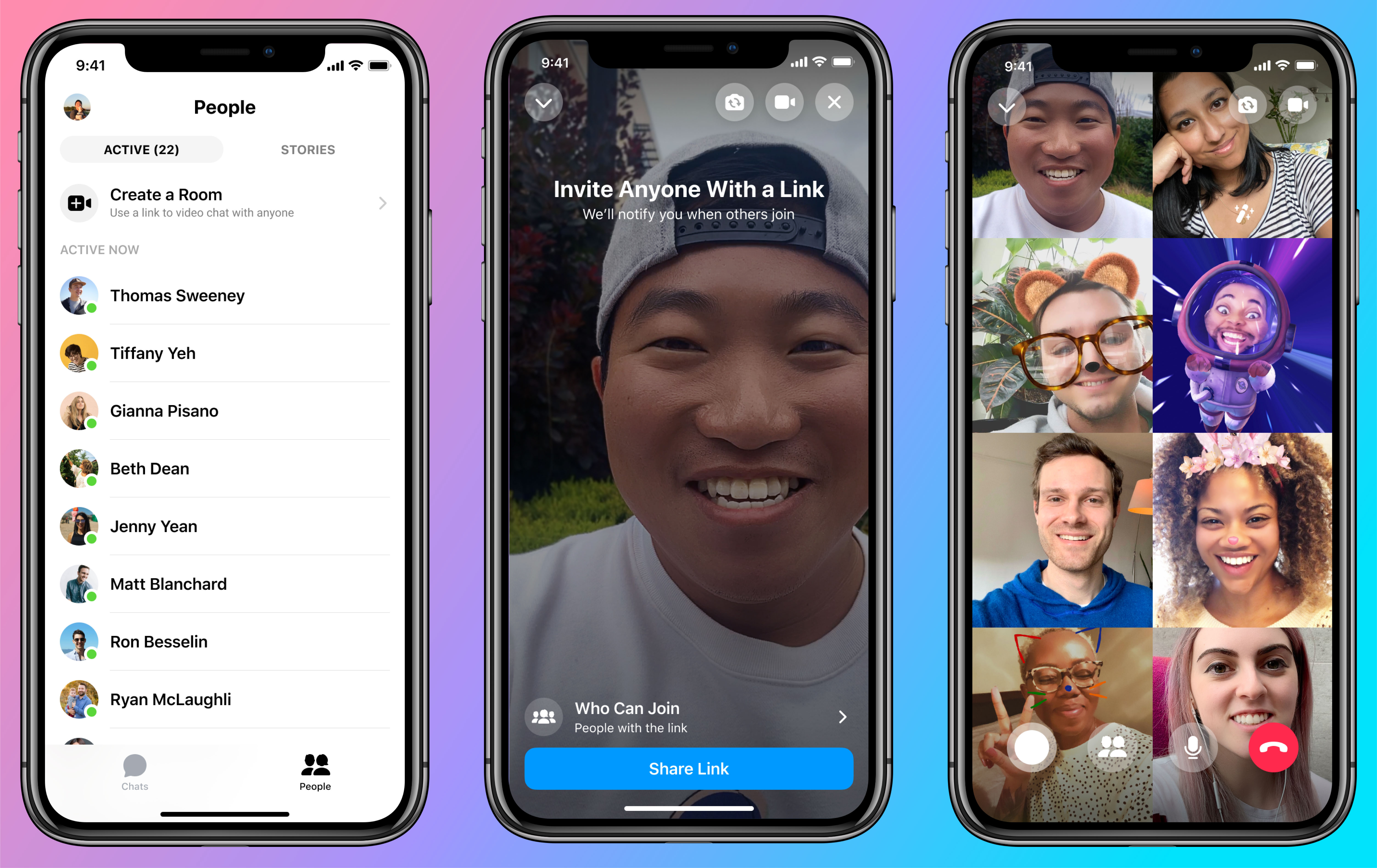 Mark Zuckerberg, Facebook founder, and CEO earlier today announced the new feature and mentioned, 
WhatsApp and Messenger are already the most popular video calling services globally, but for large groups most of the video services out there are designed for work, not social interactions. Messenger Rooms is group video chat designed for social interactions. Rooms have no time limits, can host up to 50 people, and you can create them for free across Messenger, Facebook, and soon Instagram and WhatsApp as well.
Messenger Rooms can now host calls up to 50 individuals for both public and private rooms. The Rooms hosting 50 individuals will be free of cost, and there will be no time limit, putting Messenger Room ahead of Zoom, which allows a 40-minute time limit for free accounts.
Moreover, Mark also confirmed Rooms integration for WhatsApp and Instagram.
Currently, the Messenger Room feature is rolling out in the USA, Canada, and Mexico. The global rollout will start next week.