Lenovo, the Chinese multinational tech giant which has made its mark in the world with ornate innovations and new technologies, has once again shaken the entire world by adding a Foldable PC in its Thinkpad lineup. Recently, on the launch event of Motorola Razr, it has showcased its first foldable Thinkpad x1 which will be sold next year and from the prototype, we can say that it certainly looks like 10 years from the future!
According to the tech giant, you can use it as a Laptop, Book, Tablet, etc. whichever one you fancy and not only that, by mounting your ThinkPad at a surface and using an external keyboard you can also use it as a desktop. Along with all these, you still get a digital pen with this device.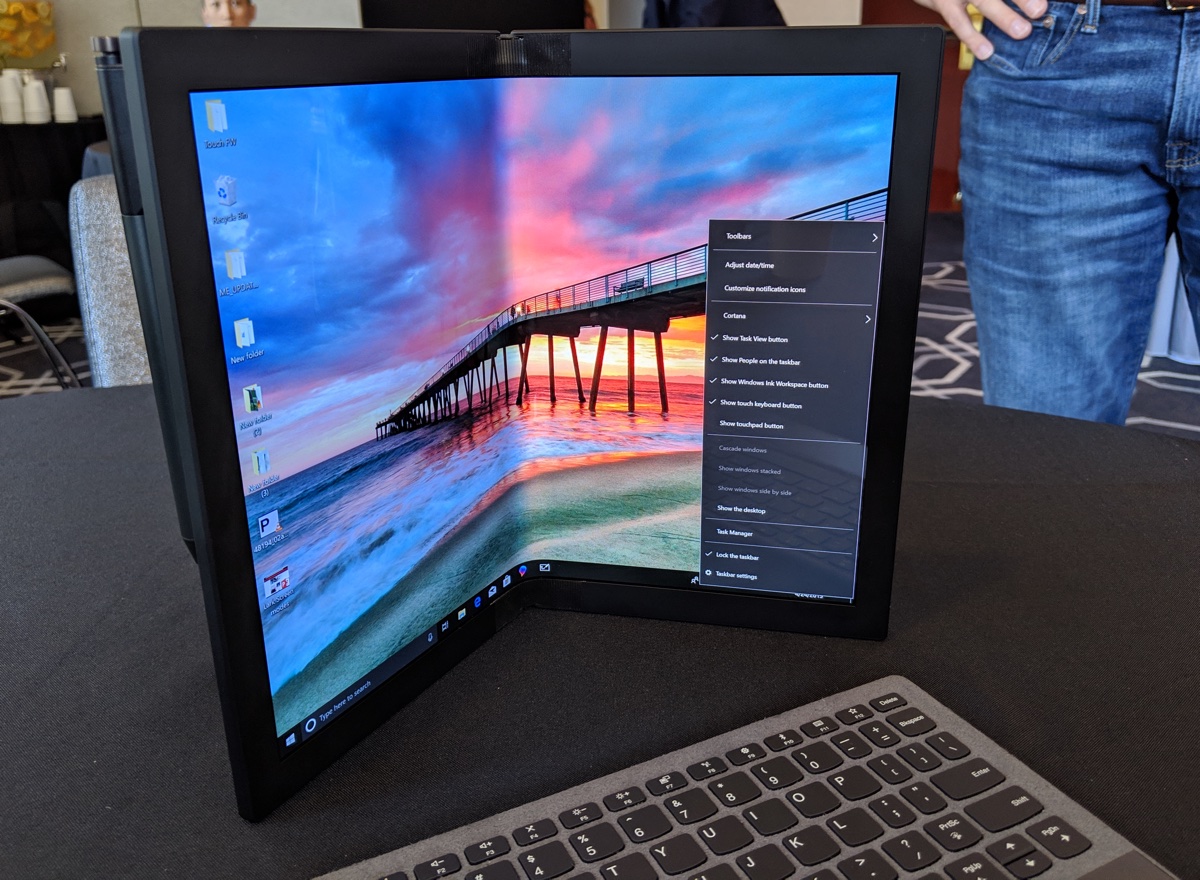 Lenovo ThinkPad X1 Specs –
Well, there's not much to say about the specifications of this device because it is still too early for Lenovo to discuss what kind of operating system or internals this device will have but other than that, by studying the prototype we can say that the new ThinkPad X1 will have stereo speakers, an Infrared or IR camera and a couple of USB-C type ports. However, there is no word by Lenovo on the battery of their first foldable ThinkPad but they assured that the battery will be big enough to last an entire day of use.

The ThinkPad X1 foldable PC features a Foldable 13-inch OLED display and we know that many of you are not such big fans of foldable displays because what you've been seen with the Galaxy Fold by Samsung but Lenovo assured that the new ThinkPad X1 has all the problems fixed which the galaxy fold had faced during the time of its initial launch is pretty optimistic in our opinion.
In closing, this kind of concept is pretty intriguing and productive, we will really look forward to its furnished version which will be available in the year 2020 according to Lenovo. Furthermore, we can not guarantee that this idea will be a big hit for the ThinkPad series and we cannot also say that it will be a big miss but we are looking forward to it next year.
For the latest tech news and updates about technology follow Whooptous on Facebook, Twitter, and Pinterest.