As we know, Google never compromises in terms of its usability and features, which is why it ranks at the top. So, to make the assistant more flawless, Google will soon add a new feature in which you will be able to make payment by using your voice. In other words, you can use the Voice Match feature to make payments. In the Google Assistant's Payments and Security settings pane, you will see this feature.
According to Android Police, this new feature is part of an early but limited plot. To access this feature on your device, just follow the simple steps.
Open your Google app.
Go to more and select the Settings option.
There you will see Google Assistant.
Select the Payments option in the You list.
You might see the new "Confirm with Voice Match" option.
On enabling the feature, you will see a setup screen and additional Google account password confirmation.
Just follow the process and your setting will be enabled.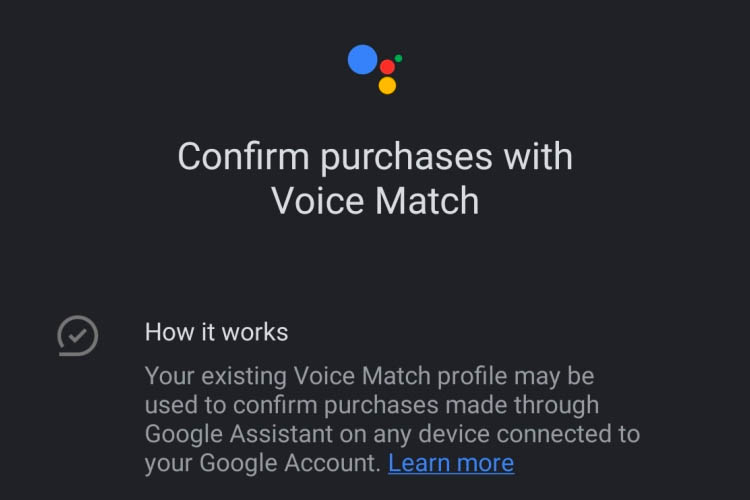 However, this new setting doesn't work for everyone. Some tipsters have reported that the app freezes when you try to finish the final steps. Also, after enabling this setting, you will notice that nothing has changed, even if you try to make a purchase by your assistant. However, this new early feature is only applicable to in-app digital purchases through Google Play and restaurants right now.
Although, Payments on Google Assistant isn't available in India. So all we can do is wait for an official announcement from Google regarding this feature.