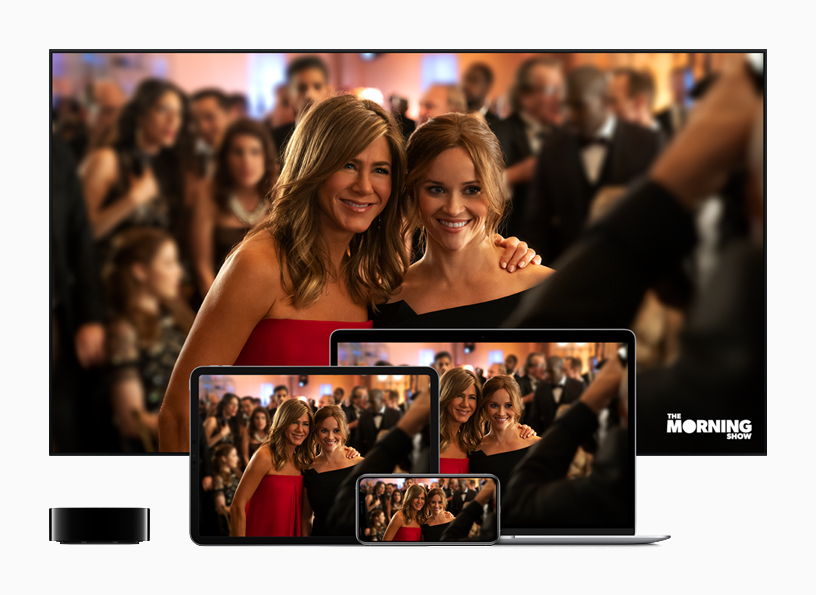 At the event, Apple also confirmed the Apple TV+ would be available in over 100 countries from November 1 for $4.99 per month for a family plan. Apart from the pricing and launch date, the company also revealed new Apple Originals for the platform to keep subscribers engaged.
[wpinsertshortcodead id="bzyqm5d3e04029f48f"]
Tim Cook, the Apple CEO, also mentioned that when users buy an iPhone, iPad, Mac or Apple TV, they will get a one-year subscription of Apple TV+ for free. Users will get a 7-day free trial if they don't buy any hardware:
Apple also showed what type of content consumers can expect from Apple Originals by playing a trailer of SEE starring Jason Momoa which is about 600 years in the future after a virus has decimated humankind and rendered the remaining population blind. When all humanity has lost the sense of sight, humans must adapt and find new ways to survive.
The Apple Originals includes more than 25 series for now. Apple also launched some more trailers such as Dickinson, For All Mankind and The Morning Show each having more than 100 million views. These are the shows which will be launched first when the service arrives. For more details visit here.
Editor's Choice: Apple unveiled the new iPhone 11 available in 6 attractive shades
[wpinsertshortcodead id="zxikm5d3e04a8f1451″]
For the latest tech news and updates about technology follow Whooptous on Facebook, Twitter and Pinterest.